Restaurant Evangeline
Establishment and food at 15150 Cabot Trail, Chéticamp, NS B0E 1H0, Canada. Here you will find detailed information about Restaurant Evangeline: address, phone, fax, opening hours, customer reviews, photos, directions and more.
Opening hours
| | |
| --- | --- |
| Sunday | 06:30am — 09:00pm |
| Monday | 06:30am — 09:00pm |
| Tuesday | 06:30am — 09:00pm |
| Wednesday | 06:30am — 09:00pm |
| Thursday | 06:30am — 09:00pm |
| Friday | 06:30am — 09:00pm |
| Saturday | 06:30am — 09:00pm |
Rating
3 /5
Based on 1 reviews
Photos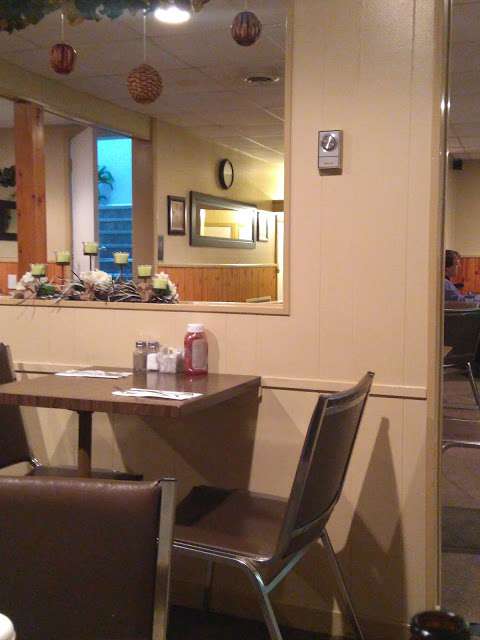 Reviews of Restaurant Evangeline
Darren Dawson Added 2018-05-08

★ ★ ★ ☆ ☆

The breakfast was good but was not enough. I got the "larger" breakfast which came with 2 eggs, hash browns and choice of meat which was bacon for me. I got whole wheat toast that was brought out without butter. Thankfully this place has great waitresses and she noticed it immediately and brought over the margarine. The portion at first seemed fine but it just wasn't enough. For a $10.99 breakfast it should have been bigger. Yes. I know. Portions should be moderated but I was hungry and already looking forward to an early lunch. It shouldn't be this way. You should go out to eat and feel full when you leave. Also. There isn't a Tim Hortons around to get my daily fix so I had to drink from a cup that you would see at a 5 year old girls tea party. It was that small. I almost asked the waitress for the pot. Needless to say the atmosphere is pleasant, the staff is helpful and eager to please, the breakfast was really good (I could have eaten just a plate of hash browns they were that good) but I left wanting more. Thats why the low rating.